Maybe
this should be taken up to Microsoft instead of directly to you guys? But even so, I felt it was important to post here.
I noticed that some shots and videos out there of the Phantom Dust remaster looked a bit... off to me, when compared to screenshots and videos of the original OG Xbox version.
One particular huge example I can easily bring up is how in the Highway stage, the surrounding inaccessible background parts are covered in a subtle, grey "linear fog" in the original OG Xbox version (including the 2D "billboard" ruined buildings):
Whereas in your remaster, the fog is inexplicably missing, revealing the obvious flatly-shaded sandy ground and "billboard" buildings said fog was intended to cover:
I think there might've been some slight fog in other areas that's missing too, perhaps the bloom isn't quite as strong in both intensity and color as it should be, and maybe the blacks/gamma of your remaster should be adjusted a bit (note: the following
"OG Xbox" screenshots I'm sourcing
actually comes from a copy of the OG PD running on a 360, so it may not be quite accurate)...
OG Xbox: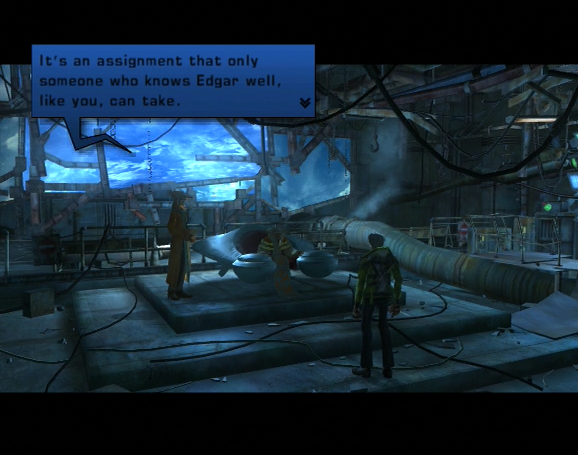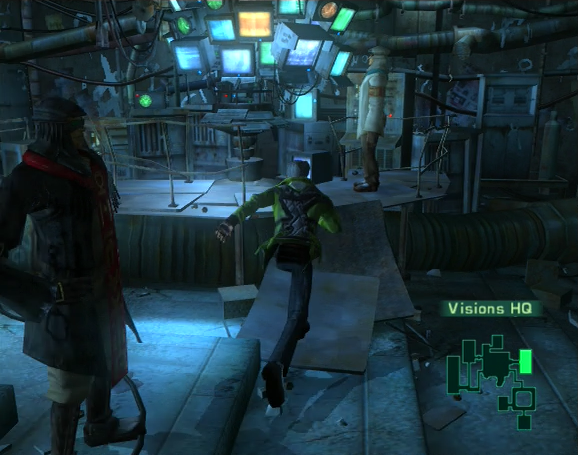 Remaster:
I dunno. There might be some more missing effects from the OG Xbox version that I'm missing, but that's one thing I immediately noticed from the screenshots of the remaster. I was wondering if you and/or Microsoft would consider bringing back those said missing effects (or at least replicating or replacing them with something better), since I feel they add to both the graphical aesthetics and original intended art direction of the game.
Edit: Comparing two videos of
the original version
and
remaster
, hmmm... in the same Highway stage, I feel the added bloom of the skybox is a bit too strong (though judging by later updates/videos I've seen of the remaster, I think you fixed that issue with the skybox?), but more importantly, combined with the missing grey fog, I feel not only that the blowing wind/dust effects don't feel as strongly pronounced, but also maybe a bit borked? I notice in the remaseter footage that sometimes you see large bits of "scrap paper" particle effects obscuring the playfield and shrinking a bit, which might've been in the orginal as well, but much more subtle.
Edit 2: In
this part
of a video showing the OG Xbox version, you can more easily see how the background elements of Highway are supposed to look with the original grey fog.